I always feel bad writing a negative review, especially when it comes to a brand that I know, and love and have been nothing but great to me. But there are times when I have to hold my hand up and say "WTF?"
Lovehoney have always been very kind, and it's because of their generosity (not only to bloggers – look at their Free Sex Toy Testing program) that I actually started the blog. It's always exciting to get that email saying a toy is on the way, ready for me to put through it's paces – and when I saw I was getting this, there was no exception.
I'd read about this earlier in the year in the XBIZ magazine and was instantly intrigued. In case you didn't know, the original Sqweel was a big hit after it was chosen as the winner of the first 'Design a Sex Toy' competition, and has remained a pretty popular toy for those blessed with a vulva.  So of course, I was excited to see that those of us with a penis would soon be able to experience something similar with the new Sqweel XT.
Lovehoney sent me this item in exchange for my honest review.
First Impressions
The Sqweel XT doesn't look like a sex toy. At all. It looks more like a mini fan, or something you might use in the kitchen. This is, I suppose, a good thing – if you left it lying around, no one would really be any the wiser as to what it actually is. So thumbs up for discretion! So what exactly is the Sqweel XT?
The Sqweel XT is a masturbator that features a rotating wheel with silicone 'tongues' that tease and massage the shaft of the penis as it spins. You can use it solo or you can mix things up by using it with a partner – they can tease you with it whilst engaging in oral sex. The Sqweel is simply packaged in a simple cardboard box with a clear window so you can see the toy inside. In the box, you get the XT, a usb cable for recharging, a set of instructions and a second 'wheel' insert (more on that, later).
Before you use the XT for the first time, it will need a full charge – a 2 hour charge should provide around about an hours play time. The XT is incredibly lightweight and has a simple 2 button interface on the side – simply press and hold one of the buttons to turn it on and it will spin into life with 3 speeds and 3 patterns.
In Use
This is definitely one of those toys that sounds like it's going to be great – on paper. In practice, however – it just didn't hit the mark. At all. I think there is room for improvement, so I don't think it's a total loss – and hopefully Lovehoney can take the feedback, put it to good use and hopefully bring out a version of the XT with MUCH NEEDED improvements. So let's get on with it.
Using the XT is incredibly simple. There are 2 'wheels' that you can choose from. Both feature the same over-lapping tongue motif, however one is 'soft' and one is 'firm'. To be perfectly honest, they both felt exactly the same. The only difference I could really see, was that the 'firm' wheel had slightly thicker tongues. They are easy to remove – simply just pull it out and then pop the other one in.
So for full disclosure, my penis has a circumference of around 5.6 inches and my other half is 6 inches (so a little over 'typical' average girth). We warmed up by having a steamy hot shower together, and then settled down in the bedroom. When we were ready to take the Sqweel for a spin, I placed a good coating of lube on myself, as well as rubbing some onto the tongues on the wheel. When I was ready, I slipped my penis through the hole and turned the XT on to it's lowest setting. The wheel began to spin and there was a very gentle tickle. Sliding it up and down my shaft, it felt like I was being tickled by a feather all over. On the higher speeds, the sensation was slightly more pronounced, but never really got further than a mild tickle.
The patterns didn't really change much either – again, all I felt was a mild tickle. I passed over the XT to my other half to get his thoughts. He pretty much came to the same conclusion as I did. He said that again, all he felt was a mild tickle that become more pronounced when he held it close to his glans, where it tickled the frenulum – but the pressure was just not strong enough, and even on it's 'highest' speed, it was still too 'slow'. Whilst it seemed to do OK at rotating around the tip, further down, the opening was just too small, and the tongues ended up getting stuck and not moving (if you let go, the Sqweel spun around like it was a propellor. Funny, but not sexy.
No comment. pic.twitter.com/WrKoyHxrfR

— The Big Gay Review (@thebiggayreview) April 6, 2016
We switched between the sleeves to check to see if there was a discernible difference – and honestly, I couldn't tell the difference between either of them. I think the problem, in part, is down to a couple of key things – firstly, the size – the opening is not very welcoming to those with slightly chunkier girths – so we're talking over 5 inches in circumference – it puts too much pressure on the motor and it simply can't handle it and it stops. Secondly, it's just not very powerful. And it's quite noisy, in a sort of 'mechanical' way – the whirring of the motor is off-putting. It's a nice idea, I just think it needs a lot more refining before I would ever consider it a serious contender. For anything.
Clean-up and Maintenance
The XT is waterproof, so you can rinse it under the tap if you want – and you can remove the wheels and they can be boiled/bleached/put in the dishwasher. A storage bag always feels like it should be included as standard with any toy that's billed as 'luxury' and it's sad one isn't included here – but as it's not an insertable toy, i'm not overly fussed with it getting covered in dust (mainly because I really have no intention of using it again).
Summary
As I said at the start, I really don't like writing these sorts of reviews, but I have to be honest – as long as your not a dick about it, negative reviews can be rather positive. With that in mind, please remember, this is our personal experience and your mileage may vary with this. I have read of others who have thoroughly enjoyed the XT – just remember that when bought through Lovehoney, you have up to 365 days to return it if you are not happy. That's pretty awesome.
It's a good concept, but for me, it's just really underwhelming and doesn't offer nearly as much stimulation as I was hoping for. Ideally, I'd like to see the entry hole a little wider, with some larger, firmer inserts. Could a vibration setting set this off as well? Maybe. Who knows. All I know is, this didn't really work for me, and has been relegated to the bottom of the toy box, with a label saying "WHY?".
Where To Buy
You can order one from Lovehoney UK / Lovehoney US with a RRP or £49.99/$74.99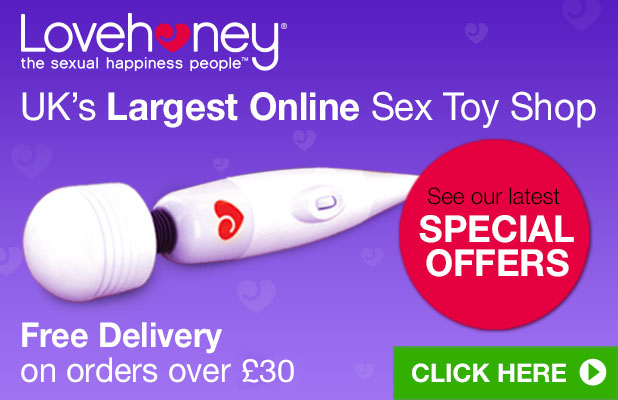 I would like to thank Lovehoney for sending this product to me free of charge in exchange for my honest review. This does not affect my thoughts or opinions on this product, and I will always present to you my 100% honest and genuine thoughts and experiences. Affiliate links have been used within this post. 
The Lowdown | Sqweel XT For Men USB Rechargeable Oral Sex Simulator
Pros: Waterproof, Silicone Wheels and Rechargeable. Discreet design.
Cons: Not suitable for those who are on the slightly girthier side, speeds too slow, just doesn't really feel of anything.
Bottom Line: It's a good concept but it needs a lot of work. Sadly, this did not have me sqweeling in delight.
Features (Waterproof, Rotations, 2 Wheeled Inserts)
6
Sensation (Almost non-existant)
2